false horse tail extension

$

250.00 –

$

1,131.82
Champion Tails Western Length False Horse Tail Extensions are all made from high quality genuine horse hair. They are 91cm to the cut off point so the actual hair used in the tail is super long.They are thin at the top for easy fitting and the length is all horse hair length. We custom make tails to match your horses own tail at no extra cost and our colour matching is second to none.
They come to you with a natural finish so you can cut it to the length you need it to be or you may decide to leave it natural.
No huge bulky tops on these tails.
If you are unsure of the thickness to order please use this link to go to our tail thickness guide.
https://championtails.com/wp/horse-hair/champion-tails-tail-information-guide/
What's more they will last many years. Our tails have a lifetime guarantee on our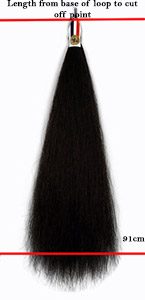 workmanship.
All Triple and weighted tails come with double loops for your horses comfort.
Select options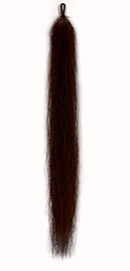 $

86.36
Champion Tails Remembrance Tails are exactly that. If you have the very sad event of losing your beloved horse and would like us to make their tail into a false tail that you can display and have forever. This is what we can do for you.
If however you would like to use the tail as a false tail please realise it takes much more than one tail to make a false tail for use.
For an extra cost we can use your horses own tail and put that on the outside of the false tail then add more hair which matches to the inside of the tail so you can always look at the outside of the tail and know that this hair is from your horse.
Add to cart